Biography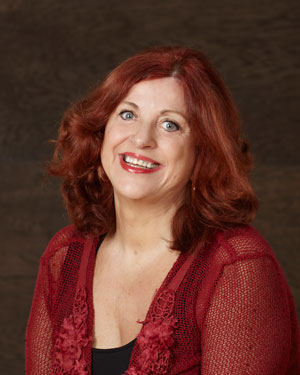 Dr. Monica Knight is an entrepreneur, speaker, facilitator, motivator, teacher and consultant whose career path has taken her from Europe to India and Africa and finally Canada, where she manages Shosholoza! EDUtainment and is a Professor at the Faculty of Management at Vancouver Island University.
Monica's spirit is unique and avant garde and her wisdom is presented through music, dance and humour. A sought after EDUtainer—presenting education as an entertainer—she inspires, challenges and encourages others to release their own right-brained caged bird. Hold on tightly for a magical roller coaster ride that promises to keep breaking cycles of negative patterns!
Early in her memorable career, Monica was reluctant to describe herself as a motivational speaker, feeling this implied that she knew the right way for others to embrace the joys of life. Now, after years of plentiful evidence and positive feedback that her words, personal examples and unique presentation style have inspired and motivated individuals, groups and communities—she has embraced this gift and acknowledges that, when many sing her praises… everyone needs "a little bit of Monica in their lives"!
An expert in Community Development, Leadership, Team Building, Intrapreneurship and Personal Development, the indomitable Monica facilitates creative, and innovative collaboration. Individuals flourish and simple results nurture the miracle of optimism, revitalization and resilience. Her Ph.D. work highlights "collaborative individualism", or "intrapreneurship". Dr. Knight's toolkit and examples foster an entrepreneurial spirit and stimulate entrepreneurial initiatives. Participants in projects learn that they too can be enterprising wherever they can exercise discretion, confidence and self-reliance.
Monica Knight holds a Ph.D. from the University of Regina, SK, a Masters in Leadership and Training from Royal Roads in Victoria, BC, and a Diploma in Education, Liverpool, UK.
Download Monica's CV to view her full profile.