The Hanna-Parker Wedding
After working strategically in Hive building with the Hanna Rural Alberta Business Centre, Cactus Corridor Economic Development Corporation and the formed All Aboard! group, Monica was so pleased to launch a project that has been a year in the making: theming Hanna as a Rai
ltown. The Hanna-Parker Showcase in November was just a segment of the theming – the Arts & Culture Component. Based off of Tony and Tina's wedding, this adaptation of the play is set in the early 1900's, engaging the audience in an entertaining feud between the Ranchers (Parkers) and the Railroaders (Hannas). 
Thanks to our "voluntold" actors and to the
Hanna Museum
for tending the bar. It was amazing to see the level of involvement from the community.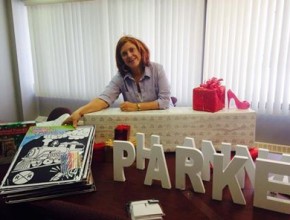 Monica preparing for the "Wedding"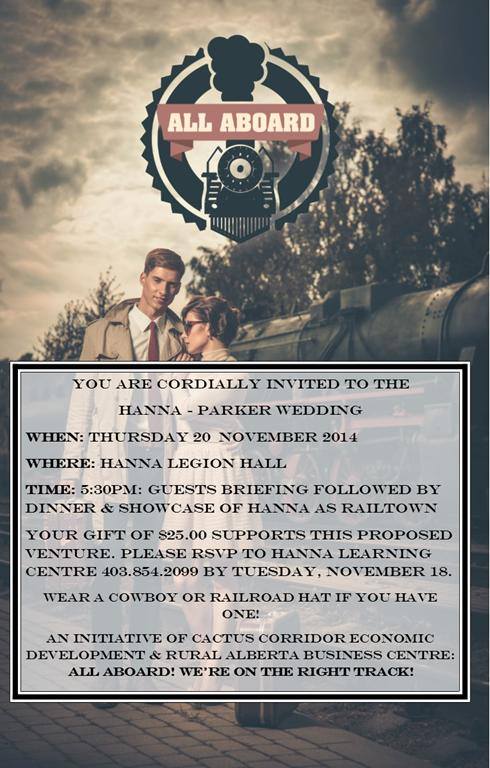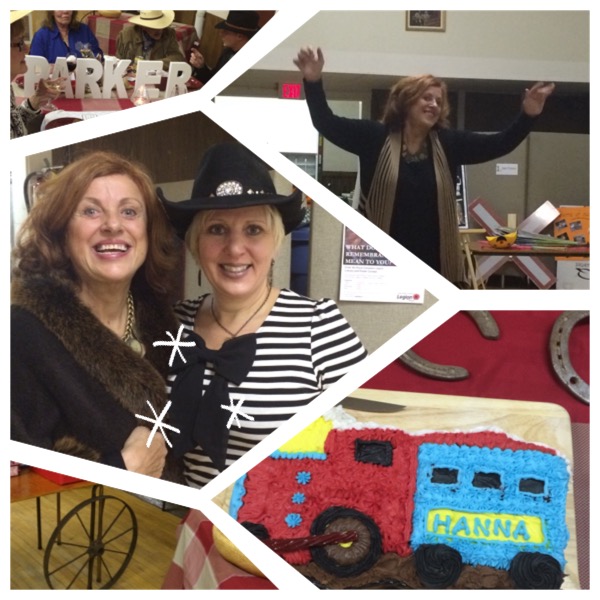 Picture compliments of Mayor Chris Warwick's wife, Angie from the evening of the decor and of Monica's briefing to the Community.