Tag: Economic Development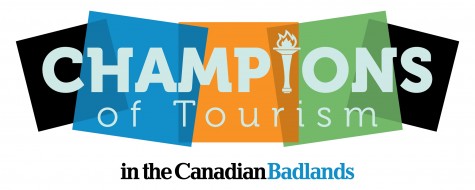 Monica is thrilled to learn that two of the projects with which she has been closely associated have been selected as Finalists for the Cindy Amos Tourism Champion Award to be handed out on April 20 at the Canadian Badlands Tourism Development Conference in Drumheller, Alberta.
She is justifiably proud that the Belles of the Badlands and the All Aboard! leadership (Cactus Corridor Economic Development Corporation and Hanna Learning Centre) have followed the clustering principle of "Alone we go fast; together we go further" to achieve results that are now being recognized throughout the Canadian Badlands.
Congratulations Belles and All Aboarders for your nominations.
UPDATE
As a result of a workshop with the Youngstown School students last year, momentum has been gained for an economic development idea for the Village of Youngstown. On April 7, community members will gather to work towards a shared goal of economic revitalization stemming from a suggestion made by the youth of the town.
This won't be a typical strategic planning or brainstorming session, but a fun, creative, and interactive community evening led by Monica Knight to get people's feedback on a potential theme for Youngstown.
Monica's facilitation seeks to combat the often fragmented ways with which we attempt to solve problems in a group setting. Attendees will think about YOUNGstersTOWN using unconventional activities to spark creative responses.