Clients & Projects
Thrive in a Hive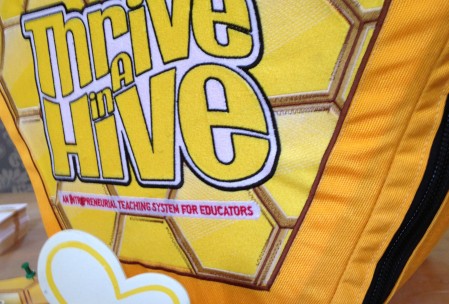 Shosholoza delivered a two-phase project "Thrive in a Hive" with the Hanna Learning Centre and the Rural Alberta Business Centre in Hanna, Alberta. In the first phase, downtown revitalization was a focus. Project progress was documented in the "NEWS – Contracts" section.
Follow the Hanna Learning Centre on


---
The Belles of the Badlands
Canadian Badlands, Alberta
Some of the Belles with Monica

The Belles are 7 passionate women from the Canadian Badlands who are dedicated to preserving and showcasing the rural lifestyle they cherish. These remarkable "can do" women provide inspiration to others to "make something happen". The Belles are a "show and tell" space for locals and others who wish to visit and hear more about cluster development. Their marketing partnership is born out of community leadership, where they have played an integral role in the development of the new tourism products they want to market. In 2011-12, they successfully created, marketed, and delivered six new guided bus tours within the Canadian Badlands.
Marketing Partnership Award Finalist, 2012 ALTO (Alberta Tourism) Awards

Bus Tours, Attractions, Out of the Badlands products, The Red Barn in Oyen (features Belles of the Badlands display, pies (meat and fruit), Out of the Badlands products, workshops, and more!)
Follow the Belles on


---
The Red Barn
Oyen, Alberta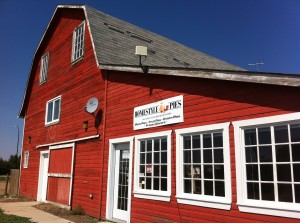 The Red Barn is one of many successful endeavours of The Belles of the Badlands. It officially opened on September 15, 2013 and offers a true rural culinary experience, from homemade pies to smoothies and more!
Follow the Red Barn on